Alan Kelly
Physical Therapist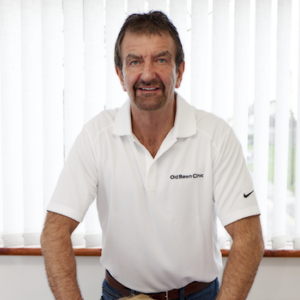 Alan is our lead Physical Therapist and a registered member of the physical therapy association of Ireland .R.P.T.I. and also LCSP, NIM DIP UK.
His practice dealt previously with people engaged in sports at all levels whether amateur or professional athletes from around the world including GAA, rugby, soccer, golf and athletics. Alan now focuses on treating the older athlete and weekend warrior.  His treatments are fully approved by all major health insurers: Irish Life, VHI and Laya Health Care.
He has worked previously with Leinster Rugby for six seasons and three All Ireland winning teams. His motto is simple - The quicker a diagnosis is made, the faster the player will be able to return to his sport.
Alan is also currently working with Mr Tim O'Connor - Director of Sports at ITT Tallaght, where he sees a wide variety of patients across a multiplicity of different sports such as Boxing, Basketball, Hockey, Soccer and GAA.
Contact us today to book an appointment at our Old Bawn Physiotherapy Clinic, email us at [email protected] or call us on 01 9069566.