Emma Frame
Chartered Physiotherapist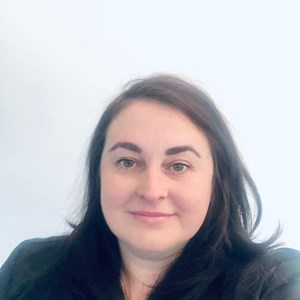 Emma is a fully licensed Charted Physiotherapist with current membership of the Irish Society  of Charted Physiotherapist and CORU registered.
Since graduating from UCD in 2007 Emma has gained excellent experience, to the highest  standard, in the Irish healthcare system. For over the past decade she has worked in various  private practices in Dublin and Louth, as well as some of the leading private and public hospitals in Dublin, and has worked closely with GP's and Consultants throughout her career. As a previous Provincial Ulster hockey player herself, Emma developed a keen interest in sports physiotherapy. She has worked alongside sports and clubs teams throughout her career, including soccer teams such as Tymon Rovers, and GAA teams in Louth such as O'Raghallaighs, Louth Women's Athletics and Drogheda Running club.
Emma prides herself on updating her clinical skills and knowledge regularly. She completed a  Masters in Musculoskeletal Physiotherapy in UCD two years ago. Her next large investment to continual professional development was in May 2019 where she undertook her Strength & Conditioning Coaching Cert. Since graduating Emma has partook in over 50 post graduate  courses in various specialities of physiotherapy. Such courses are orthotic prescription, Vertigo, dry needling, taping, Pilates, manipulative therapies, exercise rehab prescription, paediatric MSK, Pelvic Health, sports injuries, Lymphoedema management and much more.
A strong clinical area of Emma's is Spinal pain. This area is such a passion of Emma's that she  conducted research in 2017 regarding 'Patient Management of Chronic Low BackPain', which she presented at a Physiotherapy conference in 2017. Emma is lead therapist in the  development of the Back Pain Service in Dublin South West. This service is affiliated with  Tallaght University Hospital's Back Pain Screening Clinic. 
Another huge passion and clinical speciality of Emma's is Pelvic Health. Emma is the lead  clinical chartered physiotherapist for the Pelvic Health Clinic (Women & Men)  in Dublin South West. Emma has an affiliated role with the pelvic health service in Tallaght University  Hospital and would have vast experience in management of a range of women's and  men's pelvic health, pregnancy and post-partum related conditions. 
Emma has specialised in areas of paediatric care over the past decade, such as foot pain,  musculoskeletal pain, sports related injuries and baby neurodevelopment. Working in paediatric clinics for over a decade Emma has gained the specialised post graduate training, experience and competence to address these issues in a safe and successful manner.   
Emma thoroughly enjoys treating the everyday athlete and has vast experience in treating an  array of sporting injuries. From her previous work, Emma has a strong interest in working with Runners. She enjoys the complexity and challenges of these sports specific injuries. Her main focus is getting her runners back to their full mileage with optimal recovery, and minimising risk of re-injury.