Lorna Tuite BSc Sports Therapy
Sports Therapist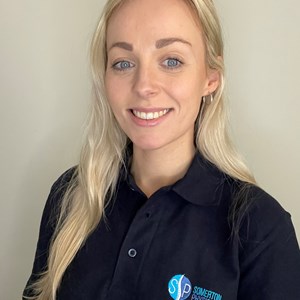 Lorna is an experienced therapist with a BSc degree in Sports Therapy. She has worked both in private practice and pitch side with a variety of sports teams including Gaelic football, Hurling, and Rugby.
Lorna treats all musculoskeletal injuries and specialises in the rehabilitation of shoulder, knee and foot / ankle injuries. As a keen runner she has a special interest in treating running injuries.  Working with a variety of different clients who want to improve performance or simply be pain free, Lorna uses her knowledge to treat each person's specific needs in order to get them back to full fitness.
She is an experienced, qualified PTTI Pilates instructor and teaches face to face and online classes at Somerton Physio. Lorna treats many of our back and neck pain patients, often progressing them to our Pilates classes as part of their rehabilitation.
Lorna is also qualified in Dry Needling. 
Contact us today to book an appointment at our Old Bawn Physiotherapy Clinic, email us at [email protected] or call us on 01 9069566.